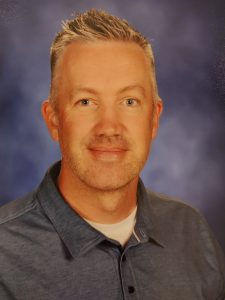 Jesus Already Road Into Town
Last week's message was hopefully an encouragement on how we can be world changers and how we can raise up the next generation of world changers. We will get opportunities to act on these ideas. It will be our decision on how we act when those opportunities come. As Proverbs 3:5-6 says, (We can) Trust in the Lord with all your heart and lean not on your own understanding; in all your ways submit to him, and he will make your paths straight. This week we have an opportunity to remember and celebrate the most important week in our faith.
Today is Palm Sunday. Jesus' triumphal entry in Jerusalem is recorded in each of the four gospels and fulfills many prophesies from the Old Testament.
Mark 11:1-10, "1As they approached Jerusalem and came to Bethphage and Bethany at the Mount of Olives, Jesus sent two of his disciples, 2saying to them, "Go to the village ahead of you, and just as you enter it, you will find a colt tied there, which no one has ever ridden. Untie it and bring it here. 3If anyone asks you, 'Why are you doing this?' say, 'The Lord needs it and will send it back here shortly.'"
4They went and found a colt outside in the street, tied at a doorway. As they untied it, 5some people standing there asked, "What are you doing, untying that colt?" 6They answered as Jesus had told them to, and the people let them go. 7When they brought the colt to Jesus and threw their cloaks over it, he sat on it. 8Many people spread their cloaks on the road, while others spread branches they had cut in the fields. 9Those who went ahead and those who followed shouted,
"Hosanna!"
"Blessed is he who comes in the name of the Lord!"
"10Blessed is the coming kingdom of our father David!"
"Hosanna in the highest heaven!"
11Jesus entered Jerusalem and went into the temple courts. He looked around at everything, but since it was already late, he went out to Bethany with the Twelve."
Jesus rode into Jerusalem on a donkey as crowds shouted "Hosanna!," "Blessed is he who comes in the name of the Lord!," "Blessed is the coming kingdom of our father David!," "Hosanna in the highest heaven!" People were excited as Jesus asserted his authority over Jerusalem and they were excited to be saved by their Messiah.
We should think about the people that welcomed Jesus into Jerusalem that day. Those people were filled with excitement that Jesus was there to step in and solve their problems. Many of us today have that same feeling when we first meet Jesus. As we live lives trusting and walking with Jesus, we can also have moments when Jesus enters into a situation to make it right. We expect Jesus to ride into our lives and save the day. We have our own ideas and understanding of what saving the day looks like to us. Jesus' plan on that first Palm Sunday was different from what the people waving palm branches expected. Jesus asserted his authority in a way that nobody expected but in a way that would save all who believe in Him for eternity.
Today, we ask Jesus to step into our lives and solve all our problems. Our world is suffering a pandemic. Governments and states are arguing. Stock markets are crashing. Businesses are closing and employees are out of work. Schools are closed. Churches are closed. There are many problems in the world right now and I haven't even mentioned the personal struggles we go through on a daily basis that weigh us down. Our problems can be overwhelming!
We can think about this differently; Jesus already rode into town. Jesus has already asserted his authority over Jerusalem and over all the earth. It might not be what we envision or want at this moment; we want things fixed! We should celebrate that Jesus has stepped into this world and we can trust He has a plan. Paul writes in Romans 8:28, "28…we know that in all things God works for the good of those who love him, who have been called according to his purpose." Jesus is bigger than our problems and He works for good. God has a plan.
Let's celebrate the week that is ahead of us. On Palm Sunday remember God has a plan. The plan doesn't need to make sense to us. We need to seek God in our lives so we can be active participants in the plan. If we dwell on our problems instead of letting Jesus work them out, we get worn out, bogged down, and ineffective. More than ever, we need to be the Church that is contagiously enthusiastic about loving people through compassion and service. We are the light in this dark time. Jesus empowers us to be effective world changers.