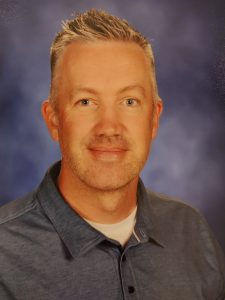 Pastor Brandon reflects on
A Generation of World Changers
Last week I wrote about the different seasons we go through in our lives. Hopefully, as you thought about the current season you are in and you reflected on scripture, you were able to find value in seizing the opportunities put in front of you. As followers of Jesus, we are the light of the world and we need to let that light shine so others can see who God is and how He works in all seasons. (Matthew 5:14-16)
I have been thinking this week about how we raise the next generation of leaders. Right now, there are generations being raised up who will lead our families, businesses, schools, states, country, and world. How these generations are brought up and trained will be the direction we go as we move forward.
We can look in the Bible and see how generations would follow God and He would bless them. We can see how Moses led the Israelite's out of Egypt and how God was faithful in meeting their needs. As Moses's time leading ended, Joshua led a generation to know and follow God (Judges 2:6). We can also see how as Joshua's generation transitioned to the next that this new generation didn't know or follow God (Judges 2:10). The new generation had not experienced how God had worked in the previous generations. They tried to figure things out on their own and lean on their own understanding (Proverbs 3:5-6). They missed out on God's blessings and opportunities to have relationship with the creator of the heavens and earth.
We now have an opportunity as the Church to shape the generations that are rising up. We need to seize every opportunity so these future leaders know the love of Jesus. Our light needs to shine.
Mike Heritage is a long-time Young Life leader in Federal Way, WA. Over the last 15+ years Mike has consistently shined a light of Christ for future generations. There are many in our community who have seen and felt the love of Jesus through "Big Mike." Over the past year, Mike has been consistently saying to our leaders that we are raising up a "generation of world changers." This phrase gets me excited. Our communities are suffering. Our families are broken. Now, more than ever, we need to raise up a "generation of world changers" who know the love of Jesus. Lives have been changed by Jesus through Mike and other leaders like him. Many of our current Young Life leaders in Federal Way know Jesus because of Young Life and local church youth ministry. If we don't teach our youth to follow Jesus, the world will teach them not to, for "the whole world lies in wickedness" (1 John 5:19). The future generations can be reached and changed.
I came across a devotion written in 2008 by Pastor Daniel Brown. This was written years ago but re-posted today due to how closely it hits home. He writes;
"I propose we shape future generations in the same way that parents who "went through the Great Depression" shaped us. Can you think of financial traits/habits that we all associate with "having gone through the Depression years"? Never spending much. Always saving (but not at a bank). Wasting nothing. Cleaning the dinner plate of every scrap of food. Not taking things for granted. Etcetera.
Bottom line, extreme frugality characterizes almost everyone who lived through the depression years.
What if we took another approach? What if we redoubled our passion to live life according to the economics of Heaven, rather than those of this nation or of man? What if we looked for opportunities to be generous, to give, to care for others? Wouldn't it be incredible to shape the way our children view finances—and to have them tell friends, years from now, they learned to give by watching how we lived through the Second Great Depression?"
I found this message profound, hard to imagine, and impossible to accomplish. How can our world be changed through our current social distancing and quarantining? How can our current economic collapse change the world for Jesus in the coming generations? This is impossible for individuals, leaders, para-churches, churches, and governments to do on their own apart from Jesus. We can all shine our lights and people will be changed but when we all let Jesus do the shaping and changing, generations will be changed. We need to be the light shiners and have faith God is at work.
I was blessed to grow up with an amazing Grandpa Fred. Fred Schwarzhans grew up through the Great Depression and many of the traits I saw in him as I grew up were shaped by how he was raised. He never wasted anything. He salvaged anything he could and saved it until the time came to use it. He built multiple amazing houses and completed endless projects using salvaged resources. His traits shaped my Mom as she never got rid of anything and often saved decorations to be used at an unknown future event. They both often created beautiful masterpieces out of what could have easily been thrown out or junked.
Here I am, a generation removed, saving tile, wood, doors, and wires in my garage. This as been a great realization for me this week as I have been cleaning my house with my wife. We are in the second week of being self-quarantined at home doing house projects and cleaning. I can see how my Grandpa and Mom have shaped me as my wife tries to get me to get rid of stuff. I am a whole generation removed from Grandpa Fred and I am still holding on to traits and beliefs that shaped him because of the circumstances he grew up in.
I believe, as Christians, we can shape the world. We are all in some way going through hardships at this moment in time. Economic uncertainties loom out in front of us. Can we trust in God to provide? Can we sustain each other through generosity and compassion? Jesus has called us to be compassionate and generous. We can use the blessings he has given us to provide for others in need. The actions we take now in our current hardships can be what shapes how future generations act. Psalm 78:4-6 says "We will tell the next generation the praiseworthy deeds of the Lord, his power, and the wonders he has done … so that the next generation would know them, even the children yet to be born."
Let's show compassion and generosity so it becomes the traits and habits of future generations. Everything is possible in Jesus.
–>
If you need assistance, have a prayer request, or need pastoral care during the coronavirus (COVID-19) state of emergency, please contact any of the following:
Pastor Brandon (Interim Pastor) at:  
Margaret Post (CLT Chair) at:   
Pat Hogan (Head Deacon) at: